Save Lives Faster
Thursday, March 16, 2017

To View a Complete Recording of This Class Click Here
Active Killer events are not a new phenomenon, but too often we are training to deal with the last event, not the next event.  This discussion will cover past active killer events which did (or should have) changed how law enforcement and society responds.
Be Prepared – Knowledge is the best protection! 
Businesses, Churches and families can prepare themselves should they experience a violent attack.  Joe Eaton, Program Director of FASTER will share the knowledge he has gleaned from, studying past active killer events.
Be Prepared — Save Lives FASTER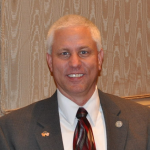 Joe Eaton

To attend this class virtually click here after 6:50 pm the night of the class.