The cost of running a "Professional Free University" is not easy.   The main expenses that we incur monthly are things like:  Marketing, Printing, Staffing Events, Room Rentals, Speaker Fees, Virtual Fees and Constant Contact Emailing Software.
We very much appreciate our Corporate Sponsors who have helped make this possible.    If you know a company that is interested in helping support our Education-based classes please have them contact EmpowerU at info@empoweruohio.org.
Current EmpowerU Sponsors: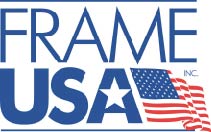 Frame USA, Inc. is an 100% Made In America manufacturer of Picture frames.   Order on the Web Direct and Save big $$$ on Picture Frames or visit Retail Showroom.  http://www.frameusa.com

Frame USA, Inc.
Retail Showroom
225 Northland Blvd.
Cincinnati, OH  45246
http://www.frameusa.com
The Finney Law Firm is "Making a Difference for Our Clients, Our Profession and Our Community".    In 2014, The Finney Law Firm won two seperate First Amendment cases before the United States Supreme Court.   See more information at http://www.finneylawfirm.com.
Finney Law Firm, LLC
4270 Ivy Pointe Boulevard, Suite 22
Cincinnati, OH  45245
http://www.finneylawfirm.com
Insurance & Fixed Annuities–Plan today for your Future
Ted Day, Independent Agent
3284 E. Sharon Road
Cincinnati, OH  45246
(513)793-0393
Patrons of EmpowerU –We Graciously Thank You for Your Support of EmpowerU!
To Become a Patron please send your contribution of $50 or more to EmpowerUOhio.org, 225 Northland Blvd., Cincinnati, OH  45246
V. Snowden Armstrong
Kenneth and Sandy Bays
Gena & Ed Bell
James and Marlene Benz
Jem Berns Comp
Bill Bonham
Brad Brockhoff
Barbara Burkhard
Georgia Crowell
Pat Daugherty
Mike Fasoldt
Glendale Lunch and Learn
Mary Kerley
Rick Hildal
Lesley Hodge
J.S. Dieman Trust
Marlene & Urban Koeher
Barbara White
Keith & Ann Kintner
Will & Katie Kreidler
Garth Kuhnhein
Diane E. Landi
Ina Loftspring
Patrick Maloney
William Menkedich
Joseph Moravec, MD
Jeanine Monzel
Susan Mullins
John N. and Lynn Murray
Pat Newberry
Jack Painter
Joseph Platt
Daniel P. Regenold
Scott & Luana Roof
Dennis Roth
Judge Heather Russell
Helen Russo
Charlene Schell
Michael & Tracy Shipley
Brian and Paulette Thomas
Nita & Roger Thomas
Richard & Barbara White
Mary Worthan