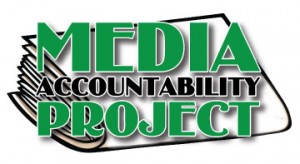 Read the Conclusions of the MediaAccountabilityProject.com–Click Here
232 People Have Taken the Pledge as of 11/07/16
The goal of the Media Accountability Project is to convince the Cincinnati Enquirer and Cincinnati.com for the next two weeks (October 26-Nov 8) to provide fair and equal coverage of both candidates running for the US Presidency.  This project is an initiative of www.empoweruohio.org.   Watch as citizens speak out against media bias.
Click Here For Details of the Media Accountability Project  
Results:  For a Daily Update of How the Enquirer is Doing Click Here
Please Join Our Project Now and Forward This to Your Friends!
Click Here for Details of the Media Accountability Project
Press Release of the MediaAccountabilityProject.com Click Here