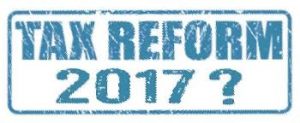 The opportunity is now to make a significant change to one of the most disliked, least user-friendly agencies in existence, the IRS.
Tax Reform is now being discussed in Congress.   EmpowerU has decided to put forward as an initiative a part of the proposed Tax Plan that we feel is of the utmost importance.   That is the plan to Simplify the IRS tax code to a point where 90% of the citizens would be able to fill out their annual tax obligation on a single postcard.   
Watch Dan's Video below to learn more about the initiative.
Click Here to Watch Dan Talk About Simplifying the IRS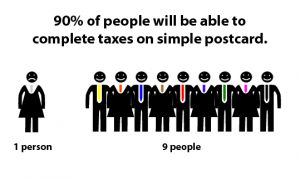 Join our effort and click here to download postcards to send to your Representatives.   Let them know that you want this simplification of the IRS done–Now.   
To Get a list of addresses for your federal representatives (each person will have one House Member + 2 Senators in Your State) click here.   Important once on the site:  1)  Enter your full home address, 2) Enter Your State, 3) Your 3 representatives names will come up.  Click "official website for each" go to the bottom of each of the pages and the mailing address will be there.    If more than one address comes up enter the address most local to you.
Help Us Simplify the Irs!
For Cards to be mailed to you please email:  info@empoweruohio.org