Season Ending Event --Bring the Kids to This One!
EmpowerU Studio at Frame USA
225 Northland Blvd
Cincinnati, Ohio 45246

Wednesday, May 2, 2018


To view a complete recording of this class click here

Rocky Boiman to Headline Event!  Brian Thomas to Emcee!

Chris Monzel, Christopher Smitherman & Bill Seitz to Attend and Speak

This event will be held outside, weather permitting at the Frame USA building, 225 Northland Blvd..  If Weather is bad we will move inside the studio.

–Dinner is from 5:45 PM-6:45 PM, dinner will be outside weather permitting.

–Program Starts at 6:45 PM.  Program will be inside the studio.

–Please bring a side dish or dessert to share.  

–EmpowerU will provide burgers, and hot dogs


Bring your lawn chair and experience the meaning of our motto, "Educate, Enjoy, Engage." 55KRC radio personality Brian Thomas will serve as master of ceremonies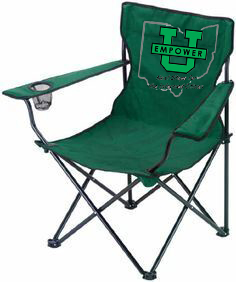 and gang leader of the "Rat Pack" including Christ Monzel and Christopher Smitherman.   Christopher will be discussing the City and Commissioner Chris Monzel will discuss the County. On this very special evening we will celebrate the end of EmpowerU's 15th semester. Empowered Citizen awards will be handed out. Will you rec
eive one?

One of Empoweru's favorite speakers and guest lecturers Bill Seitz will also join Empoweru's season event and tell us about what is going on in the Ohio Statehouse.  Currently, the State Representative for the 30th district and a former State Senator, Bill is always informative, and always on top of the subject.   Join the incredibly entertaining Bill Seitz and and our huge cast of speakers on Wednesday night!
EmpowerU will be grilling the burgers and hot dogs as well as providing water and soft drinks. Attendees are asked to bring a side dish or dessert to share at the potluck table. Adult attendees are welcome to BYOB.
There is no charge for this event, but your donation is gratefully accepted. We look forward to seeing all our friends at this great annual event.
Keynote speaker for the evening will be the great Rocky Boiman who will discuss Leadership.   Dinner is from 6:00-6:45 PM.   The event will be from 6:45-8:00 PM.    Also joining the event will be "The Rat Pack", Brian Thomas, Christopher Smitherman and Chris Monzel will attend.
Rocky Boiman
LEADERSHIP "My experience from the NFL"
Who better to discuss Leadership and Teamwork than one time pro football player who played in a SUPERBOWL – the amazing ROCKY BOIMAN????
Rocky will share his 2 Theme winning approach
Habits of Great Players, Habits of Great Teams. Rocky will walk us through each aspect of his winning theory formulated from many years of varied experiences on and off the field!
Can you stand up to the "No excuse, No Explanations mentality? Can you focus on building a CULTURE?
Rocky will explain these and many other of his winning habits and how you they can be applied to our everyday life. Are you ready? Are you prepared to be challenged and Empowered to win the Super Bowl in your life? Don't miss this opportunity to have ROCKY ROCK your world!!
Speaker Bio:
Rocky Boiman is the co-host of the "Eddie and Rocky Show" 3-6pm on 700WLW as well as a College Football analyst for ESPN. Prior to this, Rocky was eight year veteran linebacker of the National Football League. He was drafted by the Tennessee Titans in the fourth round of the 2002 NFL Draft. He was also a member of the Indianapolis Colts, Pittsburgh Steelers and Kansas City Chiefs. He earned a Super Bowl ring with the Colts in Super Bowl XLI. Rocky played college football for the University of Notre Dame and served as team captain his senior year. Boiman graduated in 1998 from St. Xavier High School in his hometown of Cincinnati, OH. Boiman also served as Green Township Trustee from 2011-2014.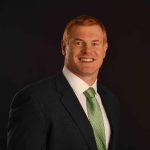 Rocky Boiman